Funding Priority: Nokom's House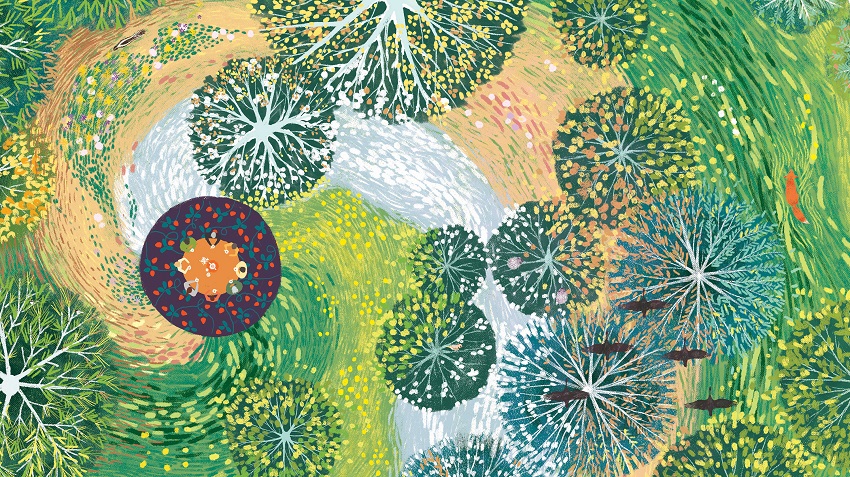 Join us in support of the Indigenous land-based lab Nokom's House
Nokom's House will be a grandmother-centered space for research, community engagement, land-based activities and ceremony, built in the University of Guelph Arboretum. This site will encompass gardens, a sacred fire, ceremonial grounds and a granny's cabin/research hub where visiting, cooking, creative work and retreat activity can take place.
Dr. Kim Anderson (Family Relations and Applied Nutrition), Dr. Sheri Longboat (Rural Planning and Development) and Dr. Brittany Luby (History) are the driving force behind Nokom's House.
Within the Métis (Anderson), Haudenosaunee (Longboat), and Anishinaabe (Luby) cultures, grandmothers hold distinct leadership positions and responsibility for the wellbeing of relations, both human and in the natural world.
This team will work collaboratively with community 'grandmothers' to implement research projects that advance wellness for humans and the natural world, and in so doing will contribute to truth, reconciliation, and decolonization within the University community and beyond.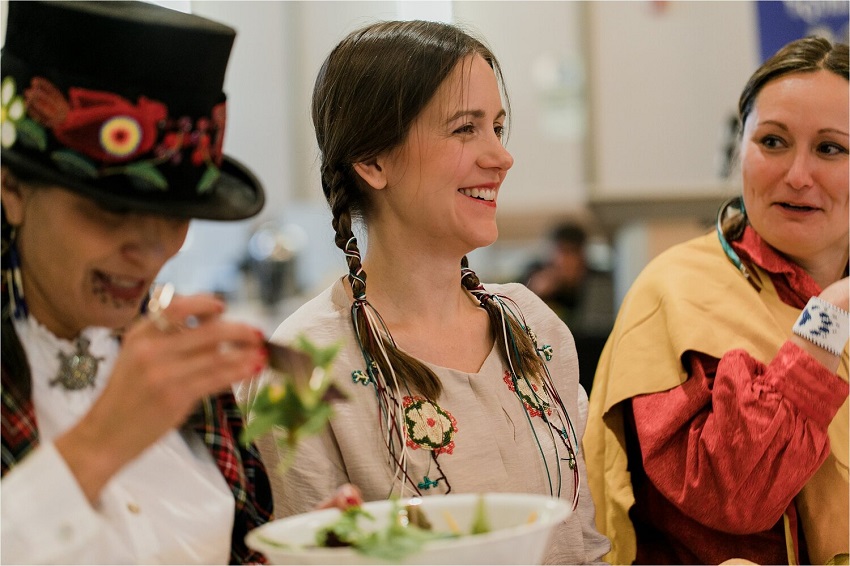 Building Nokom's House
Construction of Nokom's House is anticipated to begin in 2023. Stay tuned for a community workshop in February or March 2023.
In the latest design iteration, Nokom's House is oriented to the cardinal directions, with the main entry door coming in from the east. From there, you enter the gathering space of Nokom's House. There will be a circular table with a large kitchen featuring a wood-burning cook stove and an island, allowing for the collaborative preparation of food.
Large windows and a set of sliding glass doors at the south wall provide a prominent visual connection to the land from the main gathering space. Clerestory windows will bring natural light into the kitchen. Connected to the gathering space to the west, there will be a small lounge. To the east of the main gathering space, there is a screened porch.
West of the kitchen, there is a small co-work space for quiet study with windows providing an intimate view of the surrounding spruce and white pine trees. North of the main entry, there is a small corridor that provides access to a consultation room, a universal washroom, and a powder room.
The consultation room will have a circular meeting table for four, soft seating, and a separate north entrance. Gardens, a root cellar, a teaching lodge, a cooking fire, and a sacred fire will also be included on the land surrounding Nokom's House.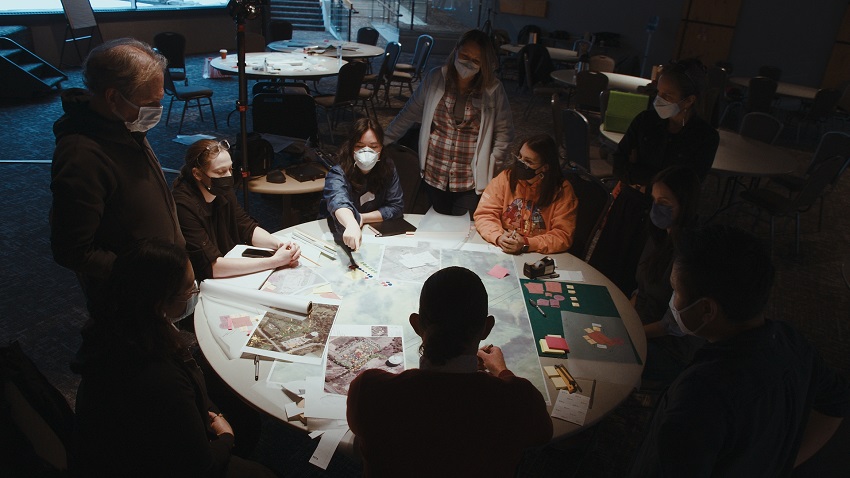 Your donation of support for Nokom's House
Your donations can help:
Create a space where University members and local community can engage in practices that enhance wellness through relationship building with "all our relations" (human, natural world and spirit world).
Provide a land-based learning environment for Indigenous community planning and development and for investigating Indigenous methods of teaching and learning.
Model post-secondary decolonizing spaces and places through innovative ways of teaching and community collaboration.
2023 Funding Opportunities
Elements of Nokom's House that your donation can fund include, but are not limited to:
Porch ($30,000)
Wood cook stove ($5,000)
Rainwater collection ($2,000)
Acoustic wood ceilings in gathering space ($6,000)
---
Contact our Alumni Affairs team today to learn more:
Kourtney Parker
Senior Development Manager
k.parker@uoguelph.ca
T 519-824-4120, ext. 56543
M 226-821-0139
Cristina Coates
Alumni Advancement Manager
ccoate02@uoguelph.ca
T 519-824-4120, ext. 52965
M 226-971-0796