For Graduate Students
Welcome to graduate studies in the College of Social and Applied Human Sciences!
The College is home to more than 350 graduate students, five departments, two institutes and five established research and training centres. We are committed to research innovation and engaged scholarship that will challenge students – giving them the knowledge, skills, awareness and critical sense of engagement with society needed to reach their full potential.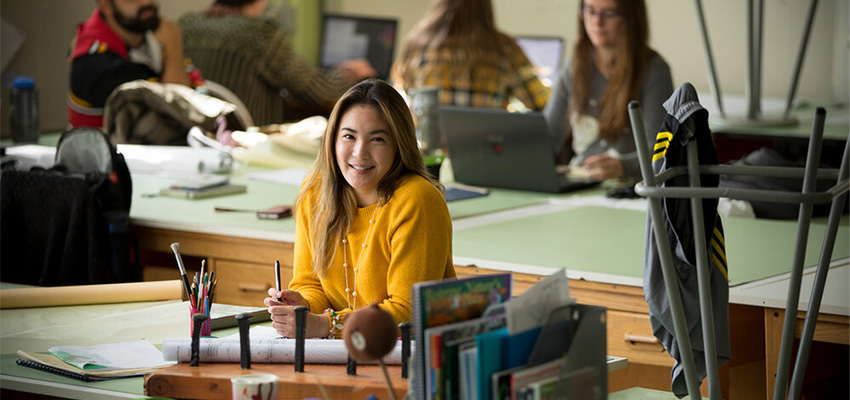 Consistently recognized as a top research institution and comprehensive university, the University of Guelph provides a collaborative and supportive environment for students pursuing an education at a graduate level. See the list below for a list of the College's departments and find out more about our graduate programs.
Graduate Student Funding
Be sure to stay up-to-date with registration information, due dates and paying fees.
To support new and in-course graduate students, the College of Social and Applies Human Sciences offers College-specific awards, scholarships and bursaries, including the newly established Graduate Excellence Scholarship.
The University of Guelph also offers many scholarships and awards that are available to graduate students of all programs and colleges.
The minimum funding for doctoral students is $20,000 per year for the first four years of full-time enrolment in a doctoral program.
---
Academic and Professional Skills Training
The University of Guelph offers numerous academic and professional skills training workshops. For more information and other useful resources, please visit the Office of Graduate & Postdoctoral studies.
Graduate Student Spotlight
Our graduate students are awarded prestigious scholarships and are often involved in innovative research projects and exciting events – both on and off campus. Recognizing the outstanding academic and community-based accomplishments of our graduate students, the Graduate Student Spotlight aims to highlight these individuals and celebrate their successes.
To nominate a student (or be featured yourself!), please complete a nomination form.
Student Organizations & Events
There are many ways to get involved on campus, such as taking part in events or joining an organization on campus.
Graduate Students' Association
Student Wellness
The Department of Student Wellness is comprised of 6 different units, all of which provide health and wellbeing support and services to students and to the campus community. See the Student Wellness website for more information.
Student Wellness offers support specifically for graduate students in the Graduate Student Support Circle. GSSC offers a supportive group environment where grad students can talk about their unique experiences, hear the perspectives of others and discuss life in general. Email grad.circle@uoguelph.ca to express interest in joining.
Are you in need of urgent help?
Are you in crisis, feeling unsafe or worried you might hurt yourself or others? Find help on the urgent help website.
Have Questions?
Don't hesitate to contact csahsadr@uoguelph.ca