Three Minute Thesis CSAHS College Heat 2021

The Three Minute Thesis (3MT®) is an academic research communication competition developed by The University of Queensland (UQ), Australia. The competition challenges graduate students to present their research and its wider impact in three minutes or less to a panel of non-specialist judges.
Students from the College of Social and Applied Human Sciences (CSAHS) have submitted video presentations for the College Heat. The judging panel will select two participants to advance to the University of Guelph 3MT® Final Competition.
College Heat Judging Panel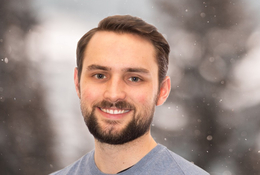 Joshua Davis
MA Graduate, 2020 U of G 3MT® Finalist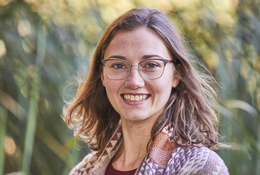 Elisabeth Miltenburg
MSc Student, 2020 U of G 3MT® Finalist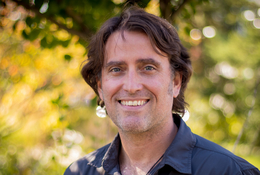 Phil Loring
Associate Professor, Department of Geography, Environment & Geomatics
People's Choice Award
The winner of the People's Choice Award is up to you! The video with the most votes cast will be named the CSAHS 3MT® People's Choice Award for 2021!
---
Briana Renda has been named the winner of the CSAHS 3MT® People's Choice Award for 2021.
Watch the Videos
Emma Kelly
MA Student, Criminology & Criminal Justice Policy
---
"LGBTIQ2S+ Perceptions of Procedural Justice and Police Legitimacy"
---
Briana Renda
PhD Student, Psychology
---
"Immediate and long-last effect of adolescent nicotine and stress exposure"
---
James Roszel
MA Student, Public Issues Anthropology with specialization in International Development Studies
---
"Influences of Cultural Pedagogies and Activism on Environmental Policy Change in Vanuatu"
College Heat Prizes
The students with the top three presentations in the CSAHS College Heat, as selected by the judging panel, will be awarded a prize:
1st Prize – $500
2nd Prize – $250
3rd Prize – $150
To participate in 3MT® students must currently be registered in a Master's (thesis or MRP only) or PhD program at the University of Guelph and have made substantial progress on their research and analysis
PhD and Master's students who have defended but have not yet graduated are eligible to participate
Presentations must be based on research that is directly related to the student's graduate program thesis
Presenters must agree to be recorded
A single static PowerPoint slide is permitted (no slide transitions, animations or 'movement' of any description, the slide is to be presented from the beginning of the oration)
No additional electronic media are permitted (e.g. sound and video files)
No additional props (e.g. costumes, musical instruments, laboratory equipment) are permitted
Presentations are limited to 3 minutes maximum and competitors exceeding 3 minutes are disqualified
Presentations are to be spoken word (e.g. no poems, raps or songs)
Presentations must be made by memory; notes may not be used
The decision of the adjudicating panel is final