The Dean's Office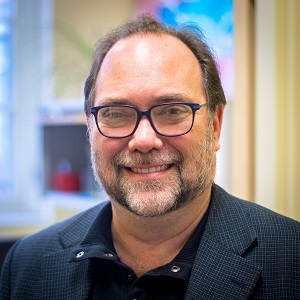 "As acting dean of the College of Social and Applied Human Sciences, I am proud to be part of a school that is a world-class leader in interdisciplinary scholarship and rigorous research. I am proud of our innovative programs and the focus on community-engaged scholarship and experiential learning. I also consider it an honour to work with such passionate faculty, students and staff who work diligently to transform knowledge into action, seek justice and foster inclusivity, thereby improving life for all those around them."
Byron Sheldrick
Acting Dean, College of Social and Applied Human Sciences
---
About the Dean
Byron Sheldrick became acting dean of the College of Social and Applied Human Sciences in August 2020. He previously served as the associate dean academic of the College and prior to that as chair of the Department of Political Science at the University of Guelph.
After completing a BA from Carleton University and an LLB from the University of Toronto, Byron undertook graduate studies at York University, completing his MA and PhD in 1996. He then taught law at Keele University in the United Kingdom and political science at the University of Winnipeg before coming to the University of Guelph.
Byron's research has straddled the intersection of law and political science and he considers himself a political economist. He is especially interested in issues of human rights and social justice. He is the author of a number of often cited publications including one book that is ranked as one of the Hill Times top books in politics and policy.
Today, Byron oversees a college with more than 130 faculty and one of the largest student populations of any college at the University of Guelph. He looks forward to continuing to work with students, staff, faculty and partners to build on the achievements of the College in pursuing excellence in research, scholarship, and the mobilization of knowledge for positive change.