FRAN's Lynda Ashbourne releases Enhancing Culturally Integrative Family Safety Response in Muslim Communities.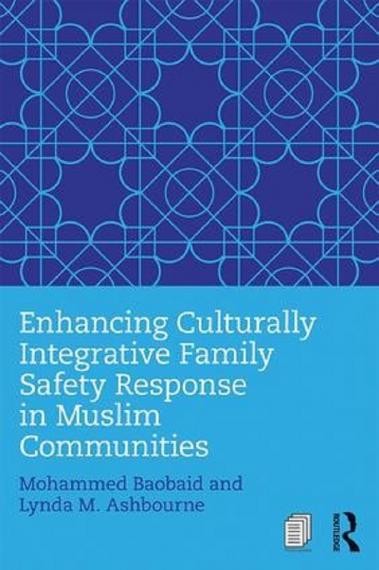 Lynda Ashbourne, from the Department of Family Relations and Applied Nutrition, is the co-author of Enhancing Culturally Integrative Family Safety Response in Muslim Communities, released this month.  Created to support immigrant and newcomer families from collectivist backgrounds struggling with issues related to pre-migration, family violence, and child protection concerns, the Culturally Integrative Family Safety Response (CIFSR) model focuses on early risk identification and intervention, preserving safety, and appropriate conflict responses.  This informative book presents the CIFSR model that is currently being used by the Muslim Resource Centre for Social Support and Integration in London, Ontario.  It also includes a Q&A chapter from the authors that invites helping professionals, educators, and other readers to apply the model globally. 
A message from Lynda Ashbourne,  "This book represents the best of those conversations between those of us who study family relationships and those of us who provide support services to families. How do we engage in this work in ways that are best suited to the context and culture, resources and obstacles, in family life? How do we take into explicit account the collectivist nature of many of the newcomer families in our communities? How do we directly bridge the more individualistic accepted practices in our communities with collectivist local communities? How can this help us meet families where they are and address potential risk of violence in proactive ways? These are the questions my colleague, Mohammed Baobaid, and I have focused on for almost 15 years in practice, consultation, and research with Canadian Muslim families and families from predominantly Muslim countries of origin. We share here our model for culturally integrative practices and the stories of our clients. We hope this sparks your own interest in applying these ideas to your own practice, research, and policy development activities!"
For more information and to get your copy click here.
Share this page
Find related news by keyword