Grad School and Beyond
Location
University Centre
Room 442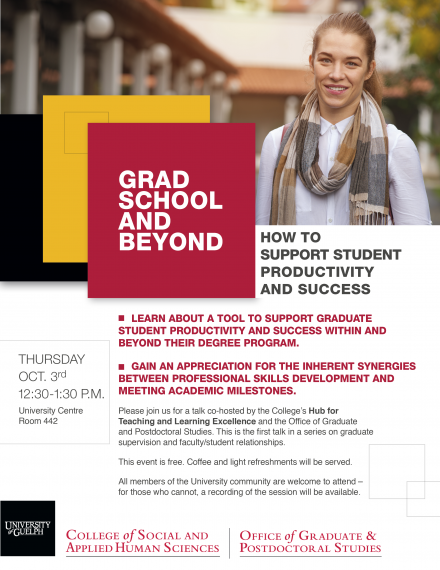 Details
Please join us for a talk co-hosted by the College's Hub for Teaching and Learning Excellence and the Office of Graduate and Postdoctoral Studies. This is the first talk in a series on graduate supervision and faculty/student relationships.
This event is free. Coffee and light refreshments will be served.
All members of the University community are welcome to attend –for those who cannot, a recording of the session will be available.
Learn about a tool to support graduate student productivity and success within and beyond their degree program.
Gain an appreciation for the inherent synergies between professional skills development and meeting academic milestones.
RSVP at the website below.
Event Website