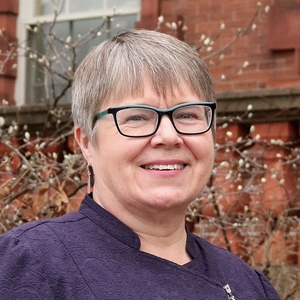 It is an honour and a privilege to serve as Dean of the College of Social and Applied Human Sciences. The College is a world-class leader in interdisciplinary scholarship and rigorous research. I am particularly proud of its focus on community engaged scholarship and experiential learning.

I thank our faculty, students, and staff for their commitment to making the world around them a better place – by seeking justice, fostering inclusivity, and transforming knowledge into action.
Gwen Chapman
Dean, College of Social and Applied Human Sciences
---
About the Dean
Gwen Chapman became Dean of the College of Social and Applied Human Sciences in February 2016. Prior to that, she was Professor of Human Nutrition at the University of British Columbia (UBC), where she served as Director of the Food, Nutrition and Health program and Associate Dean Academic in the Faculty of Land and Food Systems.
Gwen completed her Ph.D. in Nutritional Sciences at the University of Toronto in 1992. As a faculty member at UBC since 1991, she built a research program exploring how everyday food practices are shaped by socially constructed notions about food, health, bodies, and social roles.
Today, Gwen oversees a college with more than 130 faculty and one of the largest student populations of any college at the University of Guelph. She looks forward to continuing to work with students, staff, faculty and partners to build on the achievements of the College in pursuing excellence in research, scholarship, and the mobilization of knowledge for positive change.