A Look at the Hub for Teaching and Learning Excellence Resources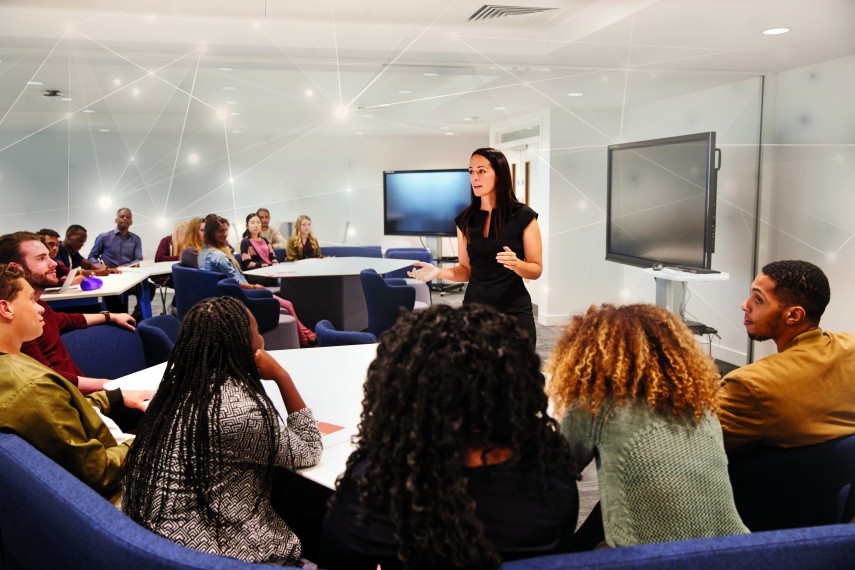 Philosopher Eric Hoffer once said, "In a time of drastic change, it is the learners who inherit the future." There is no doubt that our world has seen monumental change in recent years. The faculty and staff at CSAHS see the need to provide the best teaching possible. 
The Hub for Teaching and Learning Excellence (TLE) was created to act as both a champion for the continual enhancement of teaching and teaching methods and as a support for those who are striving for such excellence.
The most visible part of TLE has been the lunch & learn series and workshops that have covered topics varying from accessibility in the classroom to Indigenizing curriculum. Staff and faculty have benefited from both the live events and the recorded sessions which are available for viewing at their leisure.
TLE also has funding available through the Grace Porterfield Teaching and Learning Enhancement Fund. This fund provides internal grants of up to $2500 each to support scholarly inquiry and professional development related to teaching and learning.
One such grant looks at the use of curriculum maps – approaching their use from a student's perspective, seeing where the intended content to be delivered aligns or diverges from the actual content a student gains from a curriculum.
Other grants are allowing for experiential learning opportunities. One approved grant helps cover the cost of having a guest speaker deliver a workshop for students that will enhance learning around topics in social psychology through community engagement. Another provides the opportunity for a class to work with local community partners in developing a research project on local food access.
"These grants are available to anyone at the College – faculty, graduate students and staff," says Byron Sheldrick, Associate Dean Academic. "Whether it be for a travel grant to attend a conference or seminar on teaching, some deeper research into pedagogy itself, or to give an instructor the chance to implement some innovate approach to teaching – these grants are an excellent opportunity that we hope more people will take advantage of."
For more information on the Hub for Teaching and Learning Excellence, the resources it provides or how to become involved as a Teaching & Learning Scholar, we invite you to visit the TLE website.