Pioneering cannabinoid research at UoG with Psyc Professor, Dr. Linda Parker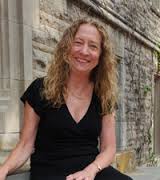 Dr. Linda Parker is a psychology and neuroscience professor at the University of Guelph and has been studying the pharmacological properties of cannabinoids on brain behaviours for almost two decades. She is the current president of the CCIC and is the 2016 recipient of the ICRS Lifetime Achievement Award. She recently wrote a book titled Cannabinoids and the brain here she discusses the history of cannabis research and references key findings relating to cannabinoids and the regulation of emotions, psychosis, learning and memory, reward and addiction, obesity and appetite, nausea, pain, epilepsy and neurodegenerative disorders. 
Read more by Peter Chen on Dr. Linda Parker's cannabinoid research. 
Share this page
Find related news by keyword