Culturally Responsive Academic Integrity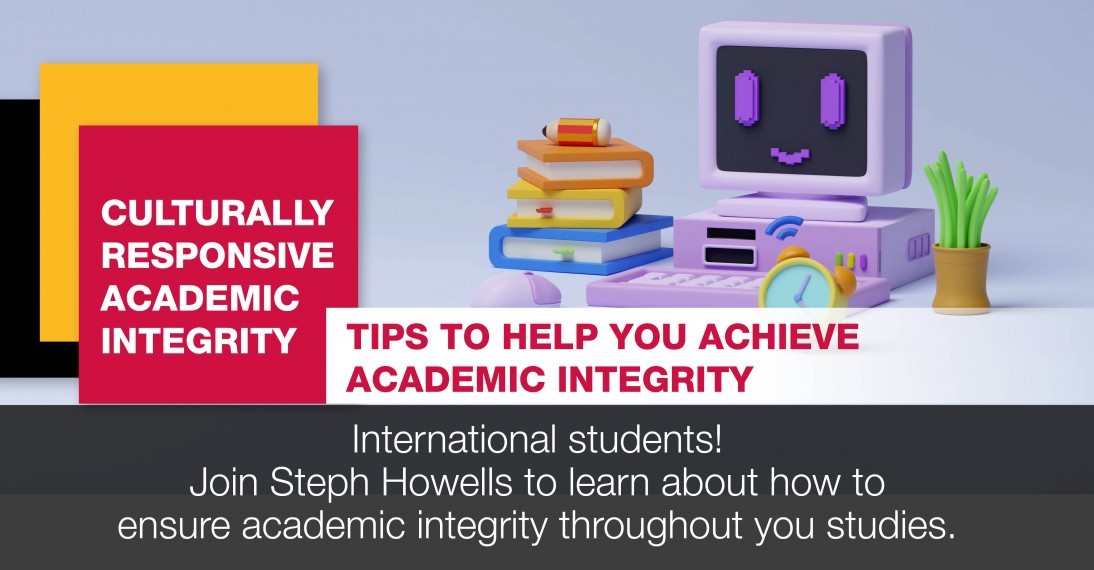 Details
Are you a International student and interested in learning how to make sure you're doing your coursework according to Canadian university standards?
What is Academin Integrity?
Academic integrity means being honest and fair in all of your coursework, doing your own work and giving credit to others when you use their ideas or words.
While most students intend to work honestly, some may find it difficult to draw the line between academic integrity and academic misconduct as they're not familiar with what is considered to be academic misconduct in Canada. 
Join Academic Intergrity Officer Steph Howells to learn more about what academic misconduct is, how to avoid plagiarism, making use of citation tools and getting answers on questions about expectations for academic integrity in the Canadian Higher Education context.
---