Dr. Myrna Dawson and Dr. Robin Roth Among 11 Others Awarded Research Leadership Chairs by the University
The College of Social and Applied Human Sciences is proud to announce two new Research Leadership Chair appointments within the College.
Dr. Myrna Dawson, Department of Sociology and Anthropology and Dr. Robin Roth, Department of Geography, Environment and Geomatics received the prestigious appointments which recognize significant contributions to both the University of Guelph reputation and advances within their individual disciplines.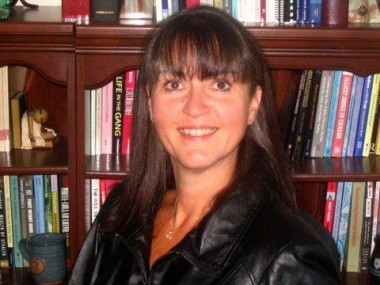 Dr. Dawson is a professor and Canada Research Chair in Public Policy in Criminal Justice and is the director of the Centre for the Study of Legal Responses to Violence, established in 2005.
Incidents of violence, especially against women are on the increase – in Canada 80 per cent of adult victims of domestic homicide are women. The only way to help reduce and prevent violence is to better understand the underlying causes and based on that understanding build effective social and legal responses. The centre is helping shine a spotlight on issues of violence – such as femicide – through systematic and rigorous research, with the goal of informing these responses and the public policy that goes along with them.
Dr. Dawson has written extensively. Her book Violence Against Women in Canada (2011) looked at how "violence against women stems from unequal access to power and resources." While her latest book Domestic Homicides and Death Reviews: An International Perspective (2017) delves into a the use of death reviews as an intervention/prevention method.

The work that Dr. Dawson has done, both through the Centre for the Study of Social and Legal Responses to Violence as well as in her personal research and advocacy, has well-earned her this latest appointment from the University.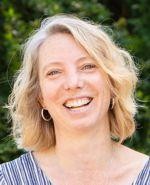 Dr. Robin Roth is an associate professor who studies Indigenous approaches to environmental conservation. She holds an SSHRC Partnership Grant and is the principal investigator for the Conservation through Reconciliation Partnership – a seven-year program with the goal of supporting Indigenous-led conservation in Canada.
The partnership is hosted by three organizations: the IISAAK OLAM Foundation, the Indigenous Leadership Initiative and the University of Guelph. Together they are "laying the groundwork for transforming conservation in Canada," by moving away from "colonial models of conservation towards models rooted in Indigenous governance."
Dr. Roth is also the coordinator of the newly minted Master of Conservation Leadership degree program in the College of Social and Applied Human Sciences. This program is designed to meet the needs of the professional practice of environmental conservation. It emphasizes innovative conservation practice including Indigenous-led conservation governance.
Research Leadership Chair appointments last for three years and come with a $15,000 per annum in research funds from the University. There are 14 such positions in total held across the University at any given time. The positions are not renewable and can be held only once during employment at the University.
We at the College of Social and Applied Human Sciences would like to congratulate Dr. Dawson and Dr. Roth on their well-deserved appointments. We look forward to hearing more about the exciting avenues of research they are pursuing.
Share this page
News Topics