Check-in with International Development Student Alessia Pugliese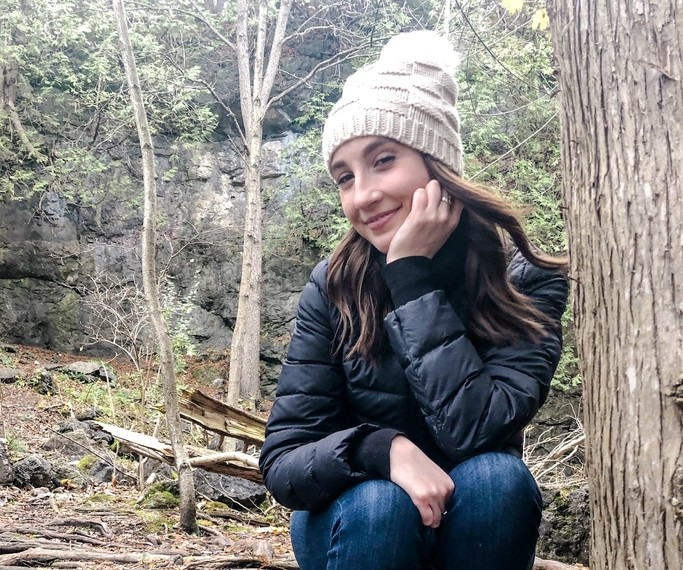 Alessia Pugliese is a student in her final year of the International Development program.
---
How has the COVID-19 pandemic affected your life?
Thankfully, the COVID-19 crisis has not affected my living situation, however I have lost my job. Like many students I was working a restaurant job and we had to close down. It has also caused some job insecurity in terms of my plans for the summer.
Fortunately, I'm still living with my parents and they are super supportive. I cope by trying to focus on the remaining school work I have and trying to do a good job. Also, with nicer weather approaching, I try to get outside as much as possible, even if it's just reading in my backyard.
How has your schooling been affected?
I'm in my fourth year of my undergrad so many of the seminars I'm in have unfortunately been cancelled. Some of my courses had presentations planned, so doing those remotely have been quite interesting; yet there is an aspect of pride associated with completing an assignment in these strange circumstances.
Other courses have cancelled final projects and exams. COVID-19 has definitely altered my graduation plans. Now, I'm hoping to finish my degree this summer so I can go right into a masters program. I was going to use the summer to make some money, but now that all the serving jobs have been shut down, I'm sort of out of other options.
How are you keeping busy?
Technology is a great thing. In fact, in this time of social distancing I feel more connected to my friends and extended family than ever before. I actually have time to respond to messages and emails. FaceTime and Skype are great for staying in touch with people. I've been doing virtual cocktail hours! 
I try to do a yoga class once a day (I search classes on YouTube). Taking the dogs out for a walk is also a great way to stay active. I think that COVID-19 has allowed me to take some time to put other life worries on hold and has allowed me to really look at my career and take the time to try and plan the new way forward.
How are you taking lemons and making lemonade?
My way of making lemonade out of lemons is thinking "I'm probably never going to get 3-5 months to stay in my pj's ever again" so I'm trying to make the most out of it.
Share this page
News Topics