Ceremony unveils bench in memory of psychology chair Dr. Harry Hurwitz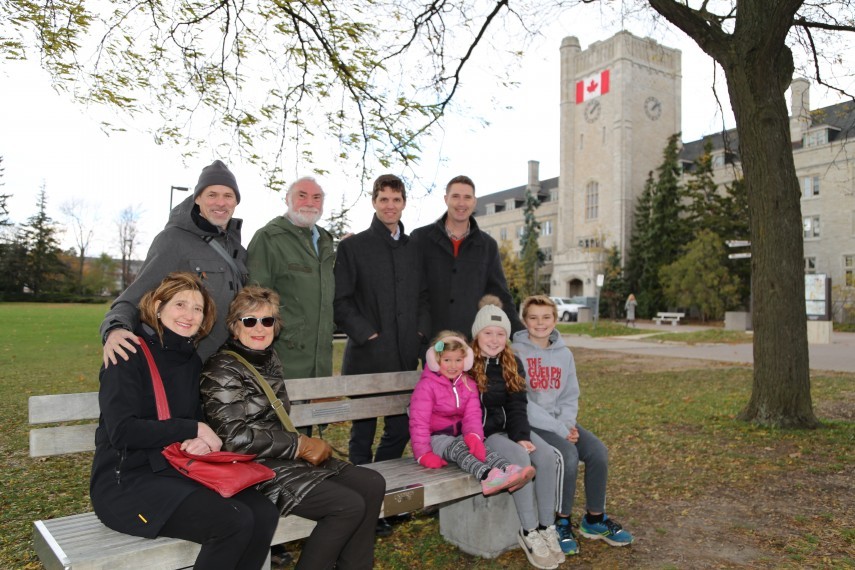 "Harry was the bridge that put us on the course to what the department is today."
On Tuesday, November 5th of 2019, an unveiling of a memorial bench was attended by family and colleagues of the late University of Guelph psychology department chair, Dr. Harry Hurwitz. The memorial bench was donated by the Hurwitz family, and long-time friend and colleagues, Dr. Hank Davis and Dr. Andrew Winston.
Harry M.B. Hurwitz, Ph.D. (London), F.Br.Psych.Soc., was born in Berlin, Germany, and migrated with his family to South Africa. He obtained a double Honours degree in Philosophy and Psychology at the University of Cape Town, before going on to earn his doctorate from the University of London in 1953, studying with Karl Popper.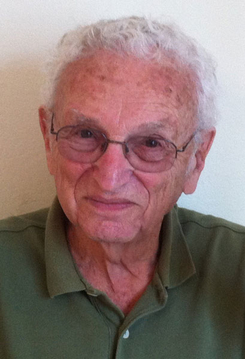 Harry became a research psychologist, working at a number of academic institutions in England, the USA, Mexico, and South Africa. His particular area of expertise was the experimental analysis of behaviour and the theoretical foundations of psychology and other social disciplines. Harry settled in Canada in 1971 to become Chair of the recently formed Department of Psychology, within the College of Social Sciences, one of the University's founding colleges in 1964.
"Harry was hired specifically to turn the Psychology Department into a modern research-based institute, with an international reputation," said Dr. Hank Davis, who also joined the University of Guelph in 1971. Harry had friends and colleagues all over the world, which he was able to bring over to the newly formed psychology department at the University of Guelph. "Change is difficult, yet Harry fought hard to improve the department. He put the psychology department on course to become what it is today," said Dr. Davis.
Dr. Hurwitz was an Honorary Professor at Ostrava University, and was given Emeritus status upon his retirement from the University of Guelph in 1989. Upon retirement, he was able to return to pursuing his love and skill in music and became the creator and Director of Symphonic Workshops Ltd., and Lessing Institute in Prague. Throughout his life, he studied and adored classical music, art, and history, and was the author of a blog on the philosophy of science and language well into his 90s.
The intent of the memorial bench is to remind people that Harry's contributions mattered to the Psychology Department and the University of Guelph. The private ceremony was also attended by Dr. Ian Newby-Clark, current chair of the Department of Psychology, and Dr. Gwen Chapman, Dean of the College of Social and Applied Human Sciences.