Looking back and ahead with MAC '67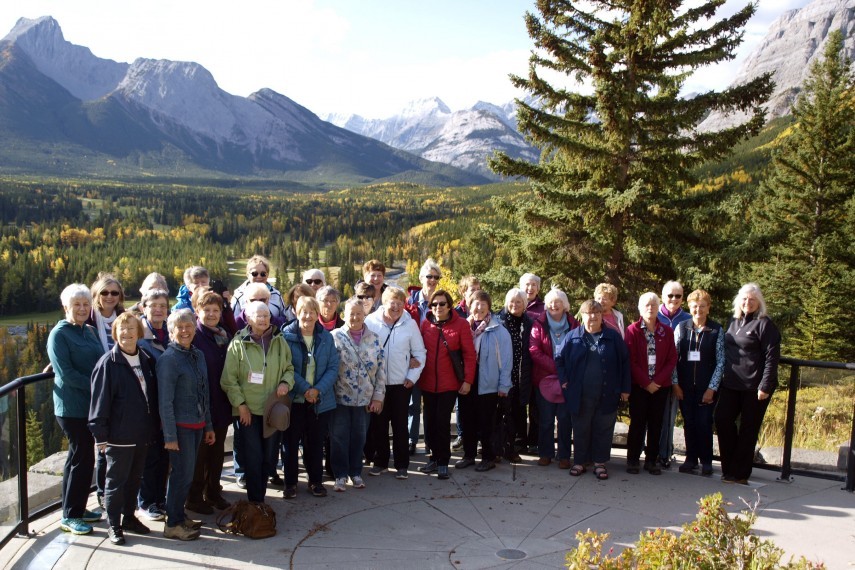 The class of MAC 1967 celebrated a reunion in Canmore, Alberta, September 23 - 27, 2019. Classmates from all across Canada, and even one who journeyed from England, came together to enjoy reconnecting and experiencing the beauty of the area around Canmore and Banff. 
Highlights of the four-day reunion were an all-day coach trip through Kananaskis Country and a tour of the Bar U Ranch National Historic Site, as well as a western wind-up dinner and dance at the Mount View Barbeque venue in Banff.
During their gathering, the class also celebrated the success of the MAC '67 50th Anniversary Scholarship project, which was launched in 2017 at their 50th reunion. 
Thanks to the incredible generosity of the class, their fund is now endowed and supports a student in the College of Social and Applied Human Sciences annually.
---
When the class of 1967 graduated, it was one of the final graduating classes of the Macdonald Institute. Founded in 1903, the Insititute taught multiple generations of young women domestic sciences to help families improve nutrition, maternal and child health, and give women education and leadership opportunities.
Around 1970, the Macdonald Institute refocused its training to areas of nutrition, teaching, and childcare and became the College of Family and Consumer Studies (FACS).
Though names continue to change, the legacy that began more than 100 years ago with the creation of the Macdonald Institute is still felt. This is thanks to the continued spirit and engagement from tight-knit classes like MAC '67.
Share this page
News Topics