Congratulations Dr Elizabeth Jackson as the newly appointed Associate Director, CESI
Welcome!
We are excited to welcome Dr. Elizabeth Jackson as the newly appointed Associate Director, Community Engaged Scholarship Institute effective June 12, 2017 for a one-year term.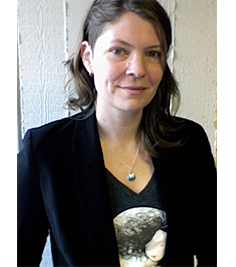 Dr. Jackson completed her PhD in English in 2009 at McMaster following a Masters and Undergraduate degree at the University of Guelph. Elizabeth has research and teaching expertise in community engaged scholarship, critical studies in improvisation, practice-based research, art-based community making, interdisciplinary approaches to social justice and critical and experiential pedagogy. She has held various positions at the U of G, including Research Collection Coordinator at the Improvisation, Community, and Social Practice Project, Project Manager in the Research Shop, Research Associate and Project Manager in CESI and most recently as the Community Engagement Officer at the International Institute for Critical Studies in Improvisation.
On behalf of the university community, we would like to congratulate Dr. Jackson on her appointment and very much look forward to working with her.
Share this page
Find related news by keyword