Debating the Pros and Cons of Guelph being a 100% Renewable Energy City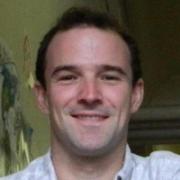 CSAHS Geography professor, Dr. Kirby Calvert was a part of the debate of whether Guelph should be a 100% renewable energy city Friday night.  The event was organized by eMERGE Guelph and the University's Community Engaged Scholarship Institute at St. Georges Church hall.   
Dr. Calvert studies renewable energy cities and says there are currently three municipalities in Canada that have committed to becoming 100% renewable: Victoria, B.C. and Oxford County.  "Change is happening," says Calvert, "if we don't have a plan for this we're not going to be able to take advantage of these opportunities."
Read the full article here
Share this page
Find related news by keyword