International Women's Day Conference - Research and Revolt
Location
University of Guelph
UC 442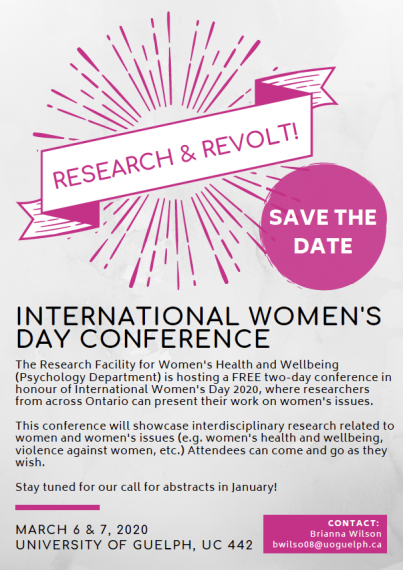 Details
The Research Facility for Women's Health and Wellbeing (Psychology Department) is hosting a FREE two-day conference in honour of International Women's Day 2020, where researchers from across Ontario can present their work on women's issues.
This conference will showcase interdisciplinary research related to women and women's issues (e.g. women's health and wellbeing, violence against women, etc.) Attendees can come and go as they wish.
Contact: Brianna Wilson, bwilso08@uoguelph.ca.