Engaging Youth in Community
Location
Interdisciplinary Hub
MACK 019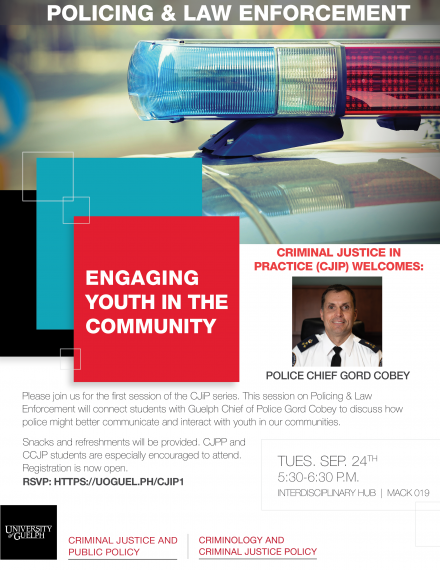 Details
Criminal Justice in Practice (CJIP) welcomes: Police Chief Gord Cobey
Please join us for the first session of the CJiP series. This session on Policing & Law Enforcement will connect students with Guelph Chief of Police Gord Cobey to discuss how police might better communicate and interact with youth in our communities.
Snacks and refreshments will be provided. CJPP and CCJP students are especially encouraged to attend. Registration is now open.
This event is hosted by Criminal Justice and Public Policy, and Criminology and Criminal Justice Policy.
Event Website