Canadian Justice, Indigenous Injustice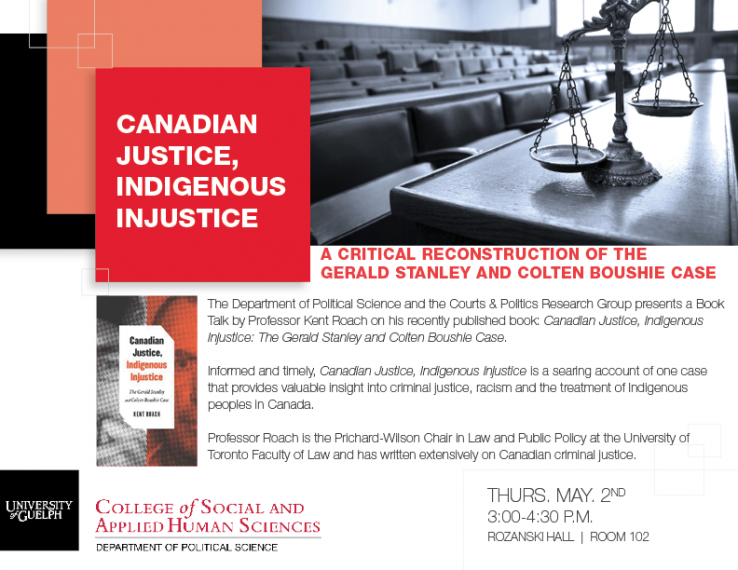 Details
The Department of Political Science and the Courts & Politics Research Group presents a Book Talk by Professor Kent Roach on his recently published book: Canadian Justice, Indigenous Injustice: The Gerald Stanley and Colten Boushie Case.
Informed and timely, Canadian Justice, Indigenous Injustice is a searing account of one case that provides valuable insight into criminal justice, racism and the treatment of Indigenous peoples in Canada.
Professor Roach is the Prichard-Wilson Chair in Law and Public Policy at the University of Toronto Faculty of Law and has written extensively on Canadian criminal justice.