Lunch and Learn: Innovating Course Delivery
Location
McLaughlin Library
Room 384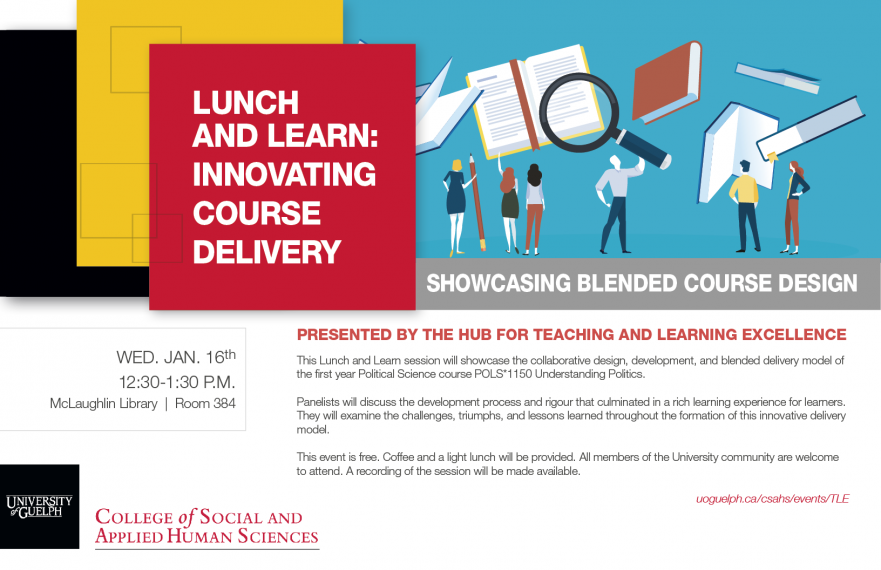 Details
Innovating Course Delivery:
Showcasing Blended Course Design
Presented by the Hub for Teaching and Learning Excellence
This Lunch and Learn session will showcase the collaborative design, development, and blended delivery model of the first year Political Science course POLS*1150 Understanding Politics.
Panelists will discuss the development process and rigour that culminated in a rich learning experience for learners. They will examine the challenges, triumphs, and lessons learned throughout the formation of this innovative delivery model.
This event is free. Coffee and a light lunch will be provided. All members of the University community are welcome to attend. A recording of the session will be made available.