Wrongful Conviction Day Panel Discussion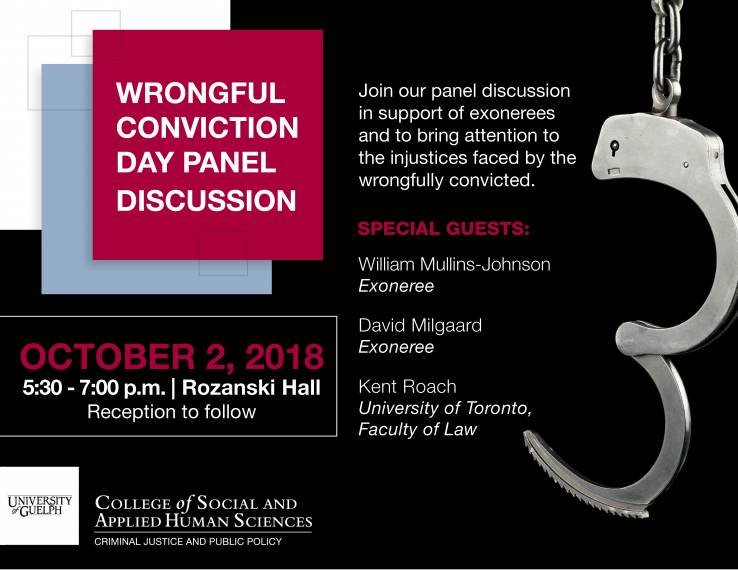 Details
Did you know?
21 Innocent Canadians have been exonerated since 1993. 
Please join us for a panel discussion in support of exonerees and to bring attention to the injustices faced by the wrongfully convicted.
Special guests will be William Mullins-Johnson (exoneree), David Milgaard (exoneree), and Kent Roach (University of Toronto, Faculty of Law). The discussion will be moderated by Carolyn Yule (University of Guelph, Criminal Justice and Public Policy professor).
All are welcome to attend.