Addressing Islamophobia in the Classroom: Improving the student experience
Location
Florence Partridge Room 384  |  McLaughlin Library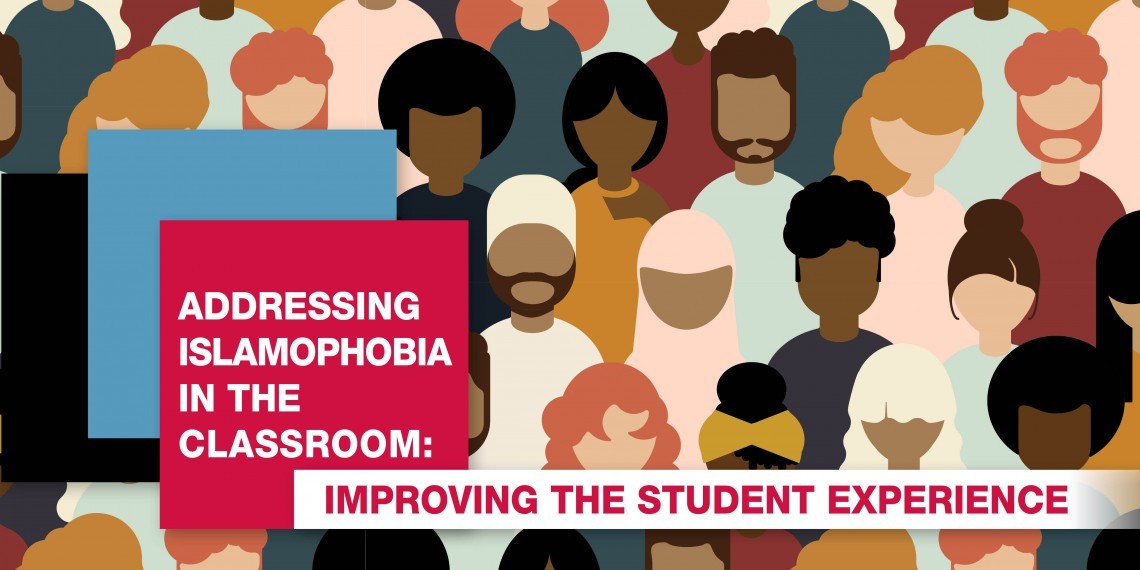 Details
Join us for a workshop with the National Council of Canadian Muslims!
About this event
In celebration of Islamic Heritage Month, the University of Guelph Muslim Student Association, and the College of Social and Applied Human Sciences Dean's Office present: Addressing Islamophobia in the Classroom: Improving the Student Experience
This workshop examines the pedagogical foundation for creating universities that are welcoming and inclusive to everyone and looks at how Islamophobia may be impacting our schools and classrooms. Beginning with an overview of the term Islamophobia and an exploration of some common myths about Islam and Muslims, the workshop examines how Muslim students are impacted by the negative public discourses about their faith. The workshop provides case studies, resources, and recommendations for administrators and educators to support efforts to promote equity and inclusion and to ensure universities and classrooms remain safe environments for all.
This workshop highlights the experiences of Muslim students and provides tools for how instructors can contribute to improving the experiences. In this 90-minute session, we will address some of the most common experiences of racism and exclusion in the classroom and outline strategies instructors can use to prevent and address these harms.
The event will be on October 5th from 12-1:30 pm in the Florence Partridge, Room 384 in the McLaughlin Library.
Light refreshments will be provided!
For more information please contact:
Samantha Blostein, Global Engagement Specialist, Community Engaged Scholarship Institute / Guelph Institute of Development Studies / College of Social and Applied Human Sciences 
Ahmad Hassan, University of Guelph Muslim Student Association VP of External Affairs, 
Event Website