Working with Vulnerable People in Turbulent Times
Location
Virtual: via Zoom (Link below)
In person: J.D. Maclachlan Bldg - Rm 101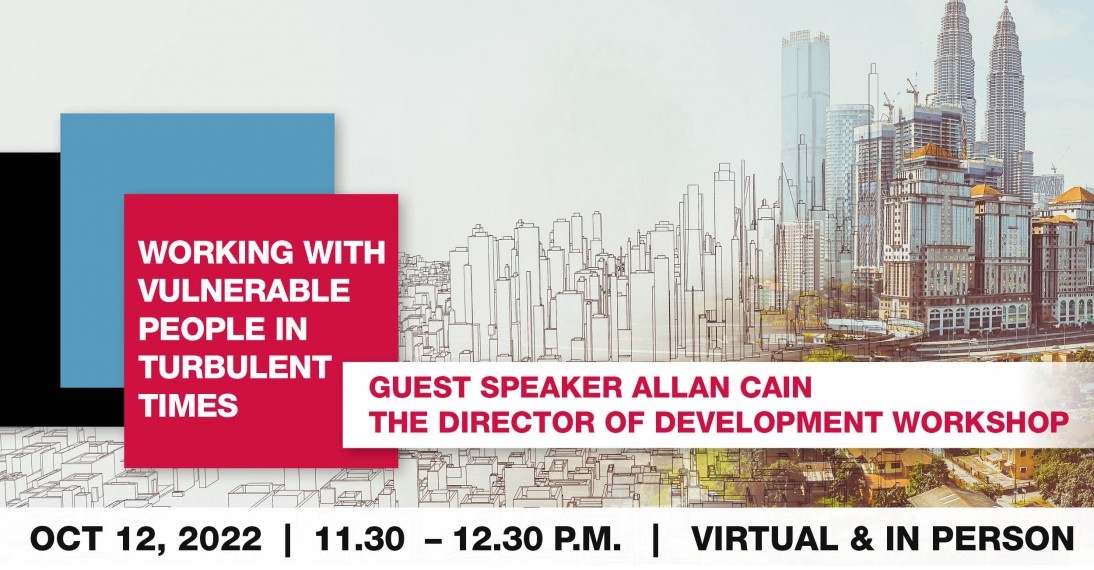 Details
Learn about Development Workshop's trajectory starting from a group of students working on research on development all the way to an international NGO.
Speaker: Allan Cain, Director of Development Workshop, Architect, Urban Development Specialist
Event is available in person and virtual via zoom
No registration is required. However, if you would like to attend in person, we encourage you to email Professor Erin Nelson at enelson@uoguelph.ca.
Event Website