Location:
Mackinnon 019
Interdisciplinary Hub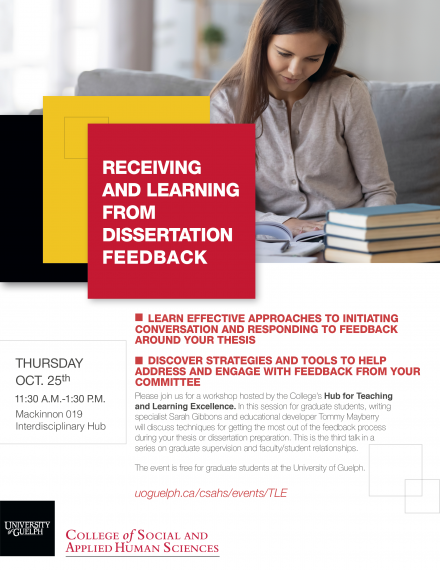 Body:
Learn effective approaches to initiating conversation and responding to feedback around your thesis
Discover strategies and tools to help address and engage with feedback from your committee
Please join us for a workshop hosted by the College's Hub for Teaching and Learning Excellence. In this session for graduate students, writing specialist Sarah Gibbons and educational developer Tommy Mayberry will discuss techniques for getting the most out of the feedback process during your thesis or dissertation preparation. This is the third talk in a series on graduate supervision and faculty/student relationships.
The event is free for graduate students at the University of Guelph.