An innovative lab at the U of G is providing a non-invasive, cost-effective method for clinically measuring sexual responses.
Researchers at the Psychophysiology of Sexual Health (POSH) lab are using thermal imaging technology to bring a unique perspective to physical sexual response and its effect on overall quality of life.
Prof. Tuuli Kukkonen of the Department of Family Relations and Applied Nutrition, the director of the POSH lab, says that she specifically designed the lab to examine issues surrounding the measurement of physical sexual arousal.
"The idea for the POSH lab came about because I felt there were so many limitations with the existing instruments we had to measure sexual response," Kukkonen says. "We were drawing conclusions on the differences between men and women without necessarily using an appropriate tool to compare the genders."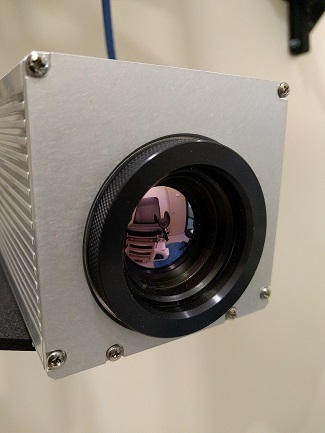 Thermography involves a heat-detecting camera, similar to night vision goggles, which can analyze the genital temperature of participants without physical contact.
When aroused, blood flow increases to a person's genital area. This blood flow creates heat which can be picked up by a thermal imaging camera.
Early studies conducted in the POSH lab compared healthy populations of men and women. In particular, studies found that women's physical sexual response corresponded with their self-reported ratings of sexual arousal – in other words, what women were saying about their level of sexual arousal matched the physical sexual response found with the thermal camera.
This is a unique finding; it's contrary to much previous research, where self-reported data showed high levels of sexual arousal but physical response was lower or vice versa. Additionally, there were no differences between men and women in the time it took them to reach maximum physical sexual arousal in the lab when viewing sexually explicit videos, suggesting there may be some similarities in sexual responding between the genders.
With early research results supporting the use of thermography as a measure of sexual arousal, the POSH lab is currently examining a number of different research areas including the use of thermographic cameras to remotely diagnose erectile dysfunction, the impact of mood and personality characteristics on physical sexual arousal, as well as how physical sexual arousal impacts the processing and interpretation of sexual scenarios.
"The overarching goal of the POSH lab is to better understand how sexual arousal impacts and interacts with our social, relational, and physical well-being in order to improve quality of life for individuals across the adult lifespan."
The POSH lab was built with a grant from the John R. Evans Leaders Fund from the Canadian Foundation for Innovation.