Background
In 2016, Dean Chapman guided CSAHS in building a plan for future growth and vitality. The strategic vision focuses on three key goals:
To be a leader in interdisciplinary, engaged research that contributes to positive change in our communities and world.

To demonstrate the value of our teaching, research, and engagement for the University of Guelph community and beyond.

To provide a healthy, productive, and diverse environment that fosters the success of students, staff, faculty, and alumni.
This plan is ambitious. It pushes our scholarly work beyond disciplinary boundaries, delivering a richer experience for our learners.
---
Strategic Plan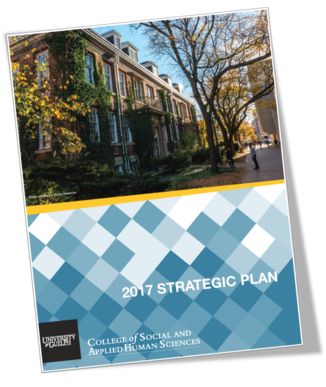 [6]
Strategic Plan Progress Report
---