Location:
Mackinnon 019
Interdisciplinary Hub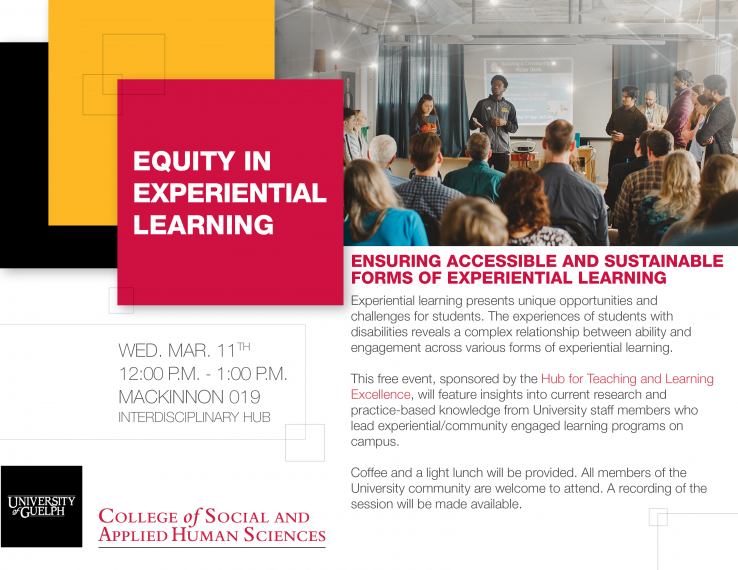 Body:
Ensuring accessible and sustainable forms of experiential learning
Experiential learning presents unique opportunities and challenges for students. The experiences of students with disabilities reveals a complex relationship between ability and engagement across various forms of experiential learning.
This free event, sponsored by the Hub for Teaching and Learning Excellence, will feature insights into current research and practice-based knowledge from University staff members who lead experiential/community engaged learning programs on campus.
Coffee and a light lunch will be provided. All members of the University community are welcome to attend. A recording of the session will be made available.