Messages from the Dean's Office
The College of Social and Applied Human Sciences cares deeply about its students, staff and faculty. It is important during this time of crisis for us to support each other and stay connected. Below, you will find regular communications to the CSAHS community from Dean Gwen Chapman and other Dean's Office staff.
---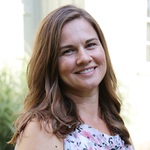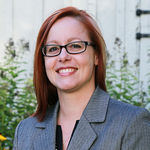 May 26, 2020

In our roles, we are fortunate to connect regularly with alumni, friends and partners who are passionate about the University, students and our shared work. Reaching out to them over the past two months by email, phone and video chat has brought forth messages of hope, sacrifice, support and gratitude. Many of their inspiring stories have been shared through social media and the Let's Stay Connected project. You can find stories on alumni, including Political Science alumnus and Mayor of Stratford, Dan Mathieson, who talks about leading a municipality through uncertain times.

Like you, we are hearing about the challenges and fears of students, including those who remain on campus and far from home, have lost their summer employment, face uncertainty around financial support from their families, or have lost loved ones to this virus. Alumni Affairs and Development has prioritized student safety and well-being through recent emergency appeals that requested donor support for the student food bank and general immediate and emerging student needs. The demands on the student food bank have doubled and the University of Guelph community is stepping up to provide care and support. The University of Guelph's Highest Priority fund has received over $50,000 in donations since April. CSAHS alumni have contributed over $11,000, and staff, faculty and retirees have given over $7,000. Thank you to those of you who answered the call!

We have heard from an increasing number of faculty and staff asking how they can support CSAHS students directly. Some of you have used the savings from your parking pass, your tank of gas or your weekly campus Starbucks treat to make a difference to our students. Contributions to the CSAHS Highest Priority Fund will help our college address the immediate needs of our students.

Thank you for remaining a constant source of encouragement and assurance for our students. If you would like to learn more about how you can help or share a story of your own, please reach out to us.

Thank you for remaining close, at a distance, and staying connected, from afar.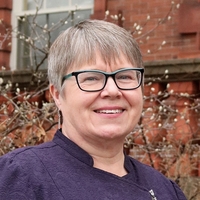 May 7, 2020

We did it! We have completed the W20 term with flying colours!! I know it has not been easy for faculty and instructors transitioning to alternative course delivery, making decisions about exams and assignments, completing grading and submitting marks. Yet, you stepped up to those challenges and found creative ways to continue to support our students as they struggled to complete their coursework in the face of massive uncertainty and change. CSAHS staff have provided amazing help to enable all of this to happen. Graduate students have had unique challenges in juggling completion of their own courses, shifting summer research plans and supporting completion of undergraduate courses through their GTA work, again, all within in the context of uncertainty and change. Thank you to everyone in the CSAHS community for everything you have done to get us through this term.

We are now transitioning to the summer term, with its own mix of challenges, change and uncertainty. Research plans have been adapted. Conferences have been cancelled. Vacation plans are not working out. The pace of change we have experienced over the last eight weeks may be slowing down, though. We are seeing signs that Ontario may start to relax some of the restrictions we are under, but I know this will not be an easy summer for many of us. If you are experiencing particular difficulties, I hope you will reach out to colleagues, department chairs or me if there are ways we can help. Also, remember that wellness resources are available through the University.

I continue to spend a significant amount of time in planning meetings, as is the case for all of us in leadership positions at U of G. Many of the meetings I have attended over the past couple of weeks have focused on early stages of preparing for the fall term.

This starts with consideration of what scenarios we may be facing in relation to COVID-19 and articulation of principles and operational parameters for delivering our programs this fall. Once the framework is in place (soon!), we will be able to move to more a detailed workplan for specific courses and programs.

Stay tuned! Stay safe! Stay well!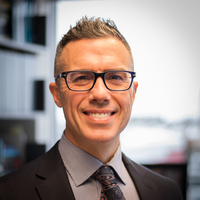 April 24, 2020

COVID-19 continues to impact us in so many ways. Every time we hear a sneeze, we think "quarantine." At grocery stores, we must avoid other shoppers; when walking our dogs, we cross the street at the first site of joggers; and when we speak with family, we hope for good internet. We worry about our loved ones, about jobs and about the economy. And, we are terribly saddened by the many stories of hardship happening in our communities.

Moreover, a sense of impatience – to go back, to return to normal, to fix what has been broken – has been getting stronger and stronger. In addition, new policies and strategies to solve COVID-19 related problems have been, at times, confusing.

In this difficult context, I reconfirm the commitment of the College's leadership to support you in your professional and academic lives.

In my role as associate dean, I have been focusing recent efforts on enhancing channels of communication with researchers and graduate students. The main objective of the enhancement is not to repeat or redistribute announcements from the Office of Research or Office of Graduate and Postdoctoral Studies, but rather to create forums whereby the information about research and graduate progress and funding can be processed and interpreted within the perspective of the College.

Uncertainty tends to reduce the frequency and transparency of communication. "If I don't have clarity to provide, perhaps I should wait?" the thinking goes. But in truth, ambiguous situations require us to communicate even more than normal. Maintaining open dialogue will keep us engaged and aligned until clear directions emerge.

We have questions, important questions, to share. What is "essential research?" When and how will we be able to resume our research? Are there new forms, new regulations, new procedures to follow? Will there be administrative bottlenecks? What can I do and not do?

To maintain an open dialogue and prepare for our return to research, I encourage faculty to join the Researchers Team and graduate students to join the Graduate Students Team. We will be holding public virtual forums and sharing the latest information that is most relevant to our disciplines and units.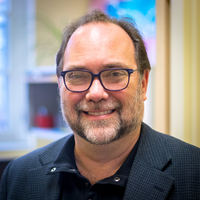 April 14, 2020

Over the past three weeks, our world has been turned upside down. Over the holiday weekend, I reflected on how lucky many of us are despite the current situation. While it is now more complex to get groceries (the search for toilet paper may never end), we still have enough food to eat.

For some though, even here in Canada and most definitely in many parts of the world, that simply is not the case. The world is a more precarious place, and people are facing serious financial and health worries. For those who have contracted COVID-19 or have family or friends who have contracted the virus, things are dramatically different. Many of us have elderly parents, and I understand the worry and anxiety that people are experiencing.

I want to express my profound thanks and gratitude to all members of the College for their tremendous work over the past few weeks. Despite the challenges, we have managed to turn on a dime, structure new forms of course delivery and assessment and meet and work virtually in ways we probably never imagined. All the while, I've been witness to such tremendous concern and consideration for the well-being of our students and each other.

In my mind, first and foremost this is an educational institution. Students and student well-being must always be front and centre. As our students enter exams under very different circumstances than normal, I think it is important that we remember our values and treat them with kindness. I'm sure they will encounter many problems over the next two weeks.

This is not just a concern expressed by faculty. I know how much our staff also care. Instituting changes over the past few weeks has required a complete team effort. While that might sound like a cliché, it is also very true. As we work together in the face of unprecedented challenges, this has never been more evident. This pandemic may well prove to be a defining moment of this generation; similar to how the Great Depression or World War II were for earlier generations. I think we can be very proud of how we have responded: with care, concern, hard work and genuine compassion.

Over the long weekend I hope everyone was able to spend time with family and loved ones, either in person or virtually. On behalf of Gwen, Francesco and the department chairs, please know that you have our deepest appreciation for your hard work. We are so proud of everyone in the College – staff, students, faculty, and instructors – and what you have accomplished.

Please stay safe and healthy. We're looking forward to the time when we can come together once again and see each other in person.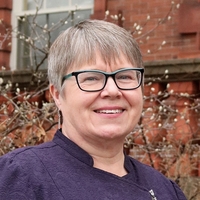 April 2, 2020

Two themes that have been coming up in my reading, social media and thinking this week are adaptability and resilience. It is remarkable how quickly we have adapted to new ways of doing our work, of interacting with students, coworkers, and friends, and of conducting our daily routines. From my position, the changes have appeared to be surprisingly smooth (though I know there have been challenges and bumps along the road). Course materials, student presentations and projects are being completed in new ways. Research activities and plans have been shifted. We are becoming comfortable with new technologies. All of this demonstrates how resilient we are as individuals and as a community -- we are able to adapt, spring back from difficulties, and find strengths we didn't know we had. I believe that part of what has allowed us to do this is our shared commitment to the student success and well-being, to serving society, and to improving life. Thank you for all you have been doing.

But at the same time that we are adapting and showing strength, many of us experience feelings of worry, anxiety, and exhaustion. This is hard work that we are doing. And we know this is not a situation that will go away quickly. We are in it for the long haul. I hope you are each finding ways to take care of yourself, getting some physical activity, connecting with the people who are important to you. It is okay to be not be as productive as you would like. It is okay to take breaks.

I continue to be amazed at what we have accomplished over the past 3 weeks. Taking care of ourselves and each other will give us continued resilience to serve our students and our communities over the coming weeks and months, and, in line with our CSAHS vision, address the critical, complex issues currently facing our world.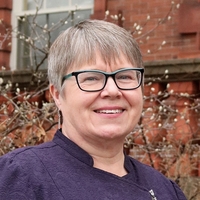 March 26, 2020

As we move through the second week of the massive effort across Canada and around the globe to "flatten the curve" of the COVID19 epidemic, I want to reach out to thank everyone in the CSAHS community for your amazing responses to the changes that have been requested of you. For each and every one of us, our workday today is very unlike what our workday looked like three weeks ago. We are working remotely, using email, phone, Microsoft Teams, WebX and other tools to do the face-to-face work that we used to do. Faculty and instructors have made massive shifts in how they do their teaching as they work to support student learning and wellbeing. At the same time, many of us are juggling #WFH (Work From Home) with caregiving responsibilities, and doing what we need to do to protect ourselves and others in our community from transmission of the virus. These are unprecedented times.

I am continuing to work closely with the University administration, CSAHS executive and admin staff, Chairs and Program Directors to help us navigate through the many decisions that need to be made, communicate what we know, and listen to concerns and questions. Please continue to use the University of Guelph's COVID-19 website for information about the University's response to the COVID-19 pandemic. We know that there are longer term implications for students, faculty and staff of the current work disruptions. We will continue to work together to get us through!

I have been so impressed with the flexibility, adaptability, resilience, and good humour with which the CSAHS community has responded to the challenges presented to us. I know it has not been easy, and it will be some time before we are back to a more usual way of working and living.

It is important that we continue to reach out to each other, check in on how we are doing, and know that it's okay to feel anxious and unsettled. Physical distancing does not need to mean social isolation. Check out the Wellness@Work website for tools and tips to 'help you thrive in uncertain times'.

Stay well -- physically, mentally, and socially!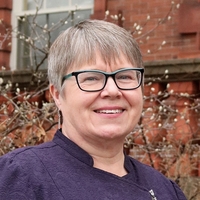 March 17, 2020

As we move through Week 1 of what will no doubt be one of the most memorable times of our lives, I am reaching out with a quick note to thank you for all of the diligence, care, and positive energy with which you have approached your work over the past few days. I know there is much anxiety and uncertainty, but I am very impressed with the way everyone has taken this in stride and has come together to make things work. Your efforts are critical to the success and wellbeing of our students.

The University leadership is in constant contingency planning mode, with different teams meeting on a daily basis. Byron, Francesco and I are in constant communication with each other, with department chairs and program directors, and with the University executive. We are all working to keep up with changing public health advice and government decisions and to communicate our decisions and guidance as quickly as we can.

Please reach out to us, to your department chair, and to other colleagues as needed. Even if we are not physically working together on campus, we can stay well connected.

There will be more challenges ahead, but I know we will do what needs to be done with energy, purpose and teamwork. Stay well!